ANS Awards 2019 Eisenhower Medals
The 2019 Eisenhower Medal was presented to Dr. Richard A. Meserve, of the Carnegie Institution and Dr. John J. Hamre, CSIS, on November 18. The awards were presented by Susan Eisenhower, granddaughter of the late U.S. President, at the 2019 ANS Winter Meeting during a panel session highlighting nuclear nonproliferation policy in the world today
The ANS Nuc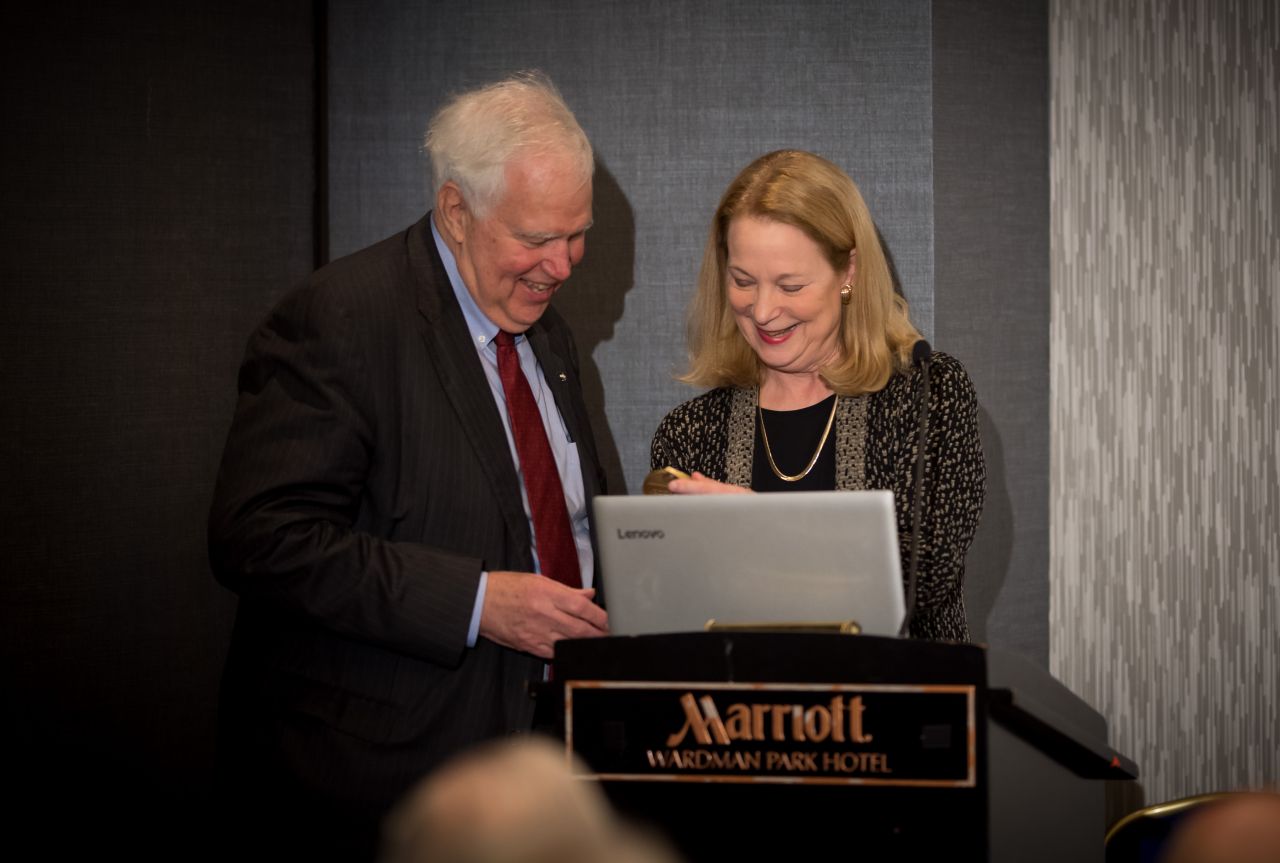 lear Nonproliferation Policy Division introduced the Dwight D. Eisenhower Award in 2015 to acknowledge and honor individuals who have made outstanding contributions to the field of nuclear nonproliferation. The Award was recently elevated in importance and expanded in scope to include all aspects of nuclear policy by the ANS National Honors & Awards Committee and renamed the Eisenhower Medal.
Previous recipients include: Former U.S. Secretary of State George P. Shultz, Distinguished Physicist Dr. Sidney D. Drell in 2015 and Senator Samuel A. Nunn, Jr., Senator Richard G. Lugar, and Distinguished Scientist Dr. Siegfried S. Hecker in 2017.


Susan Eisenhower presents Dr. Richard A. Meserve,
of the Carnegie Institution with the 2019 Eisenhower Medal
for his outstanding efforts on nuclear nonproliferation on
November 18, 2019.